Box Office Info
The Rose Theater Box Office
2001 Farnam Street Omaha, NE 68102
402-345-4849
info@rosetheater.org
Standard Hours
Monday through Friday (by appointment)

Performance Day Hours
Box office phones will be staffed from 10 a.m. to 1 p.m.
Lobby doors will open 45 minutes prior to showtime
Theater Location
The Rose is located in downtown Omaha at 2001 Farnam Street on the southwest corner of 20th & Farnam Streets.
Directions
From west Omaha, take I-80 East to 1-480 North and exit onto 20th Street. The Rose is located on Farnam Street, approximately three blocks south of the 20th Street exit.
Convenient Parking
Parking during public shows is available for $2 in the parking garage at 19th & Harney, courtesy of the Omaha Douglas Public Building Commission (1910 Harney St., Omaha, NE 68102).
Parking meters surrounding the theater are active from 9 a.m. to 9 p.m. Monday through Saturday, with free parking available on Sundays and holidays. Many of the parking meters around the theater are connected to the Park Omaha app, available as a free download for Apple and Android devices. 
Seating Chart
The Rose Theater typically seats approximately 900 guests and offers main floor and balcony seating. However, due to COVID-19, the auditorium will be socially distanced with limited seating. All regular season shows are directed seating. Ushers will direct families to specific seats that are a minimum of six feet apart from other family groups. Guests will be seated on a first-come, first-served basis. The lobby opens 45 minutes prior to showtime. Seating will begin 30 minutes prior to the show.
Premium events will feature traditional reserved seating.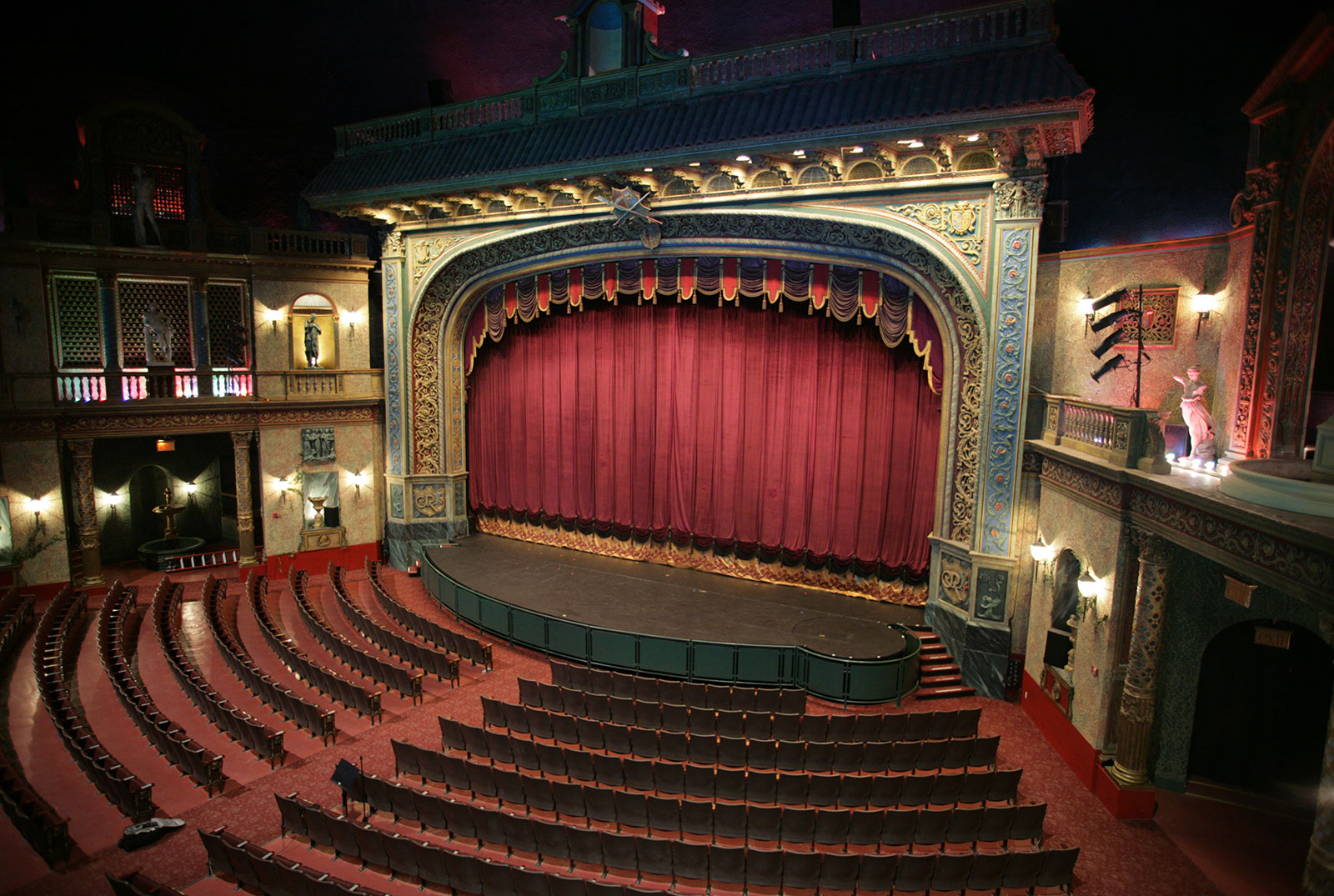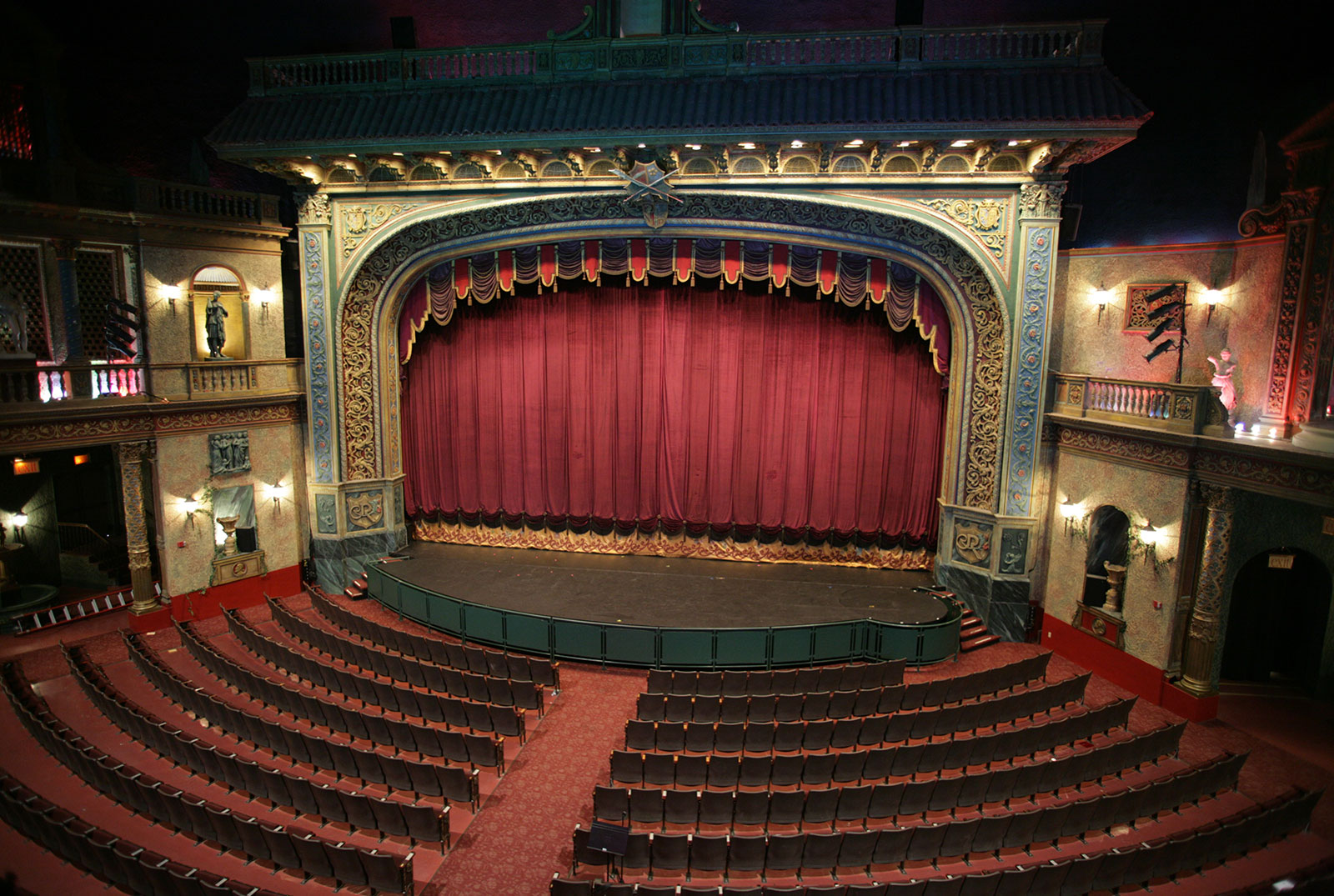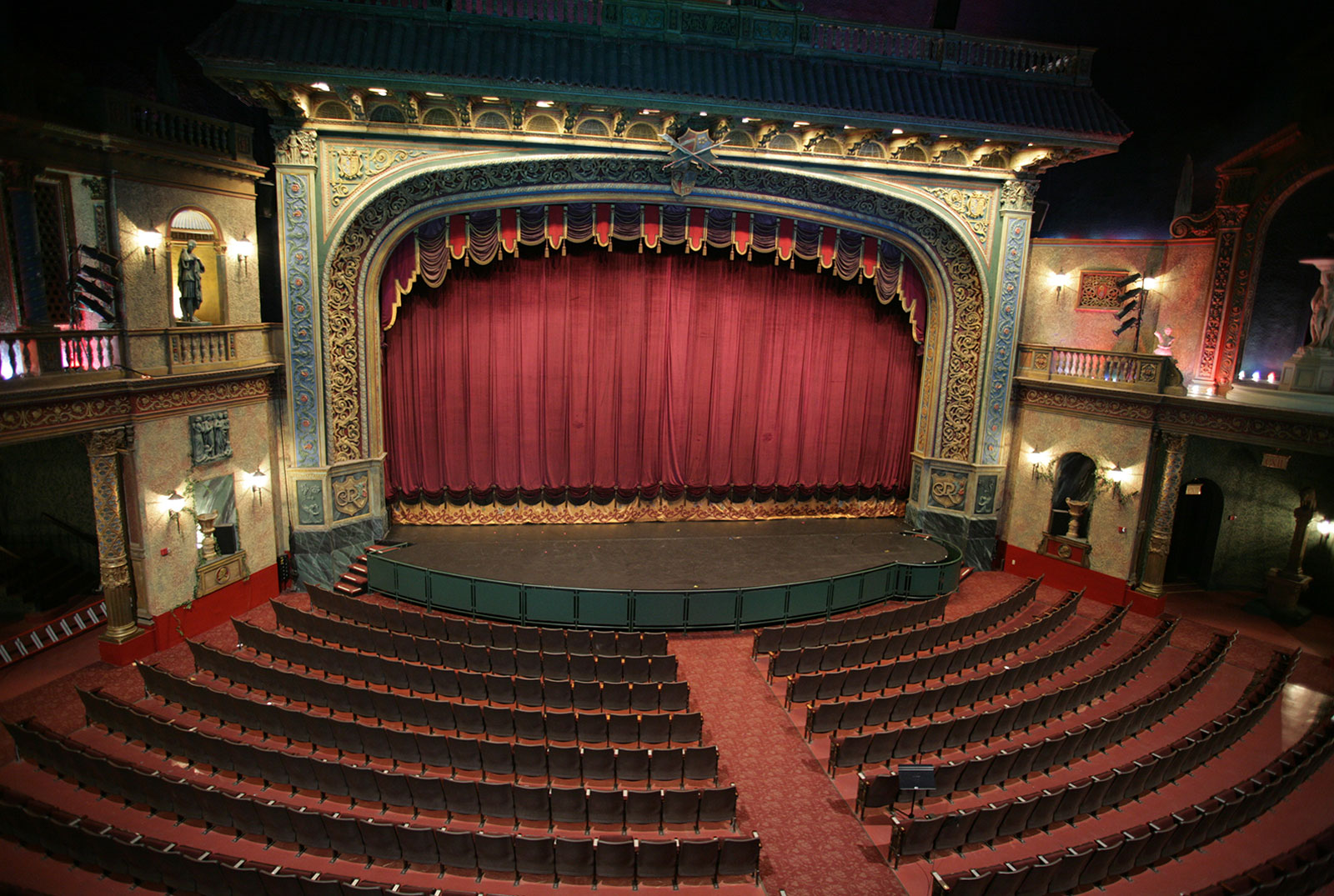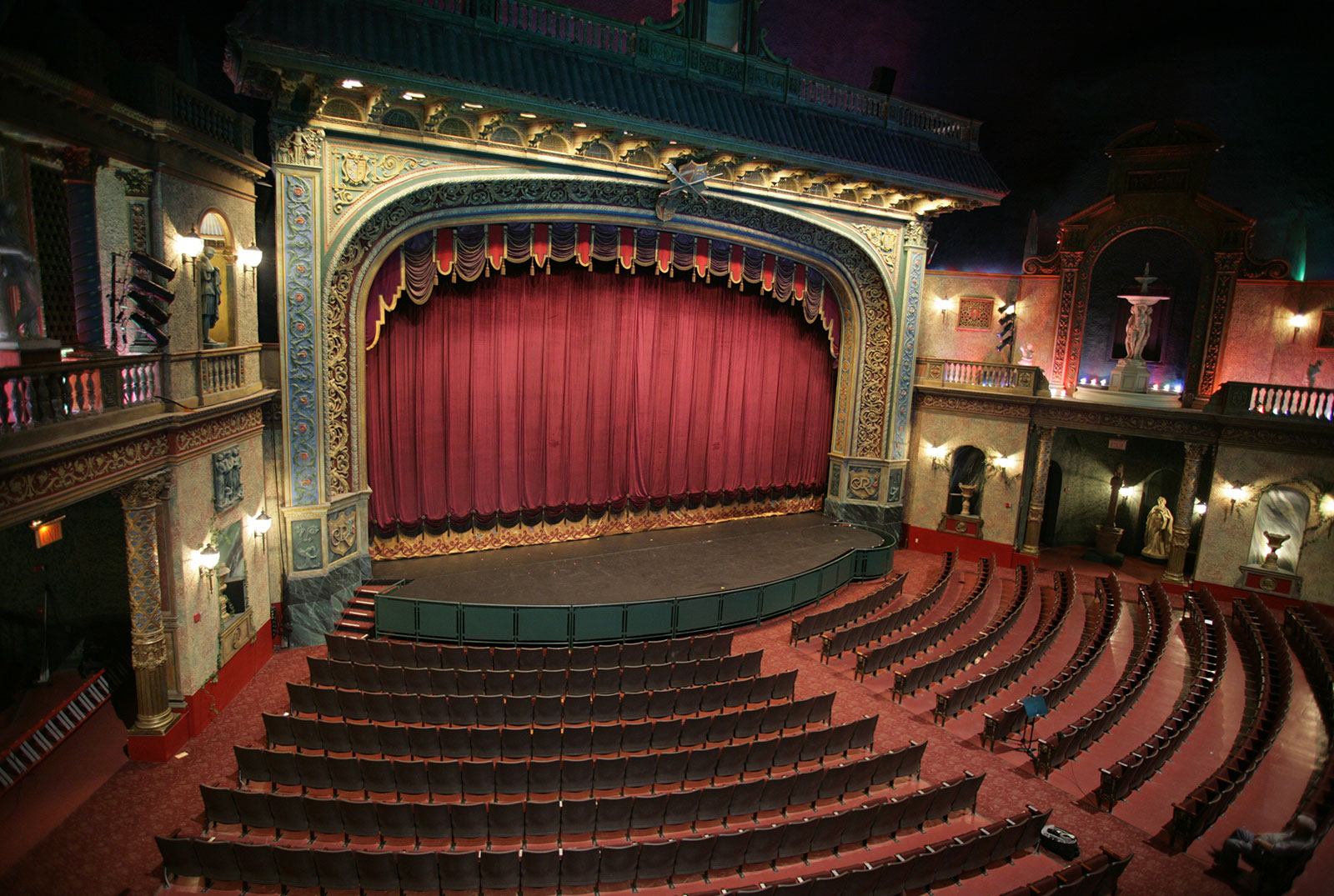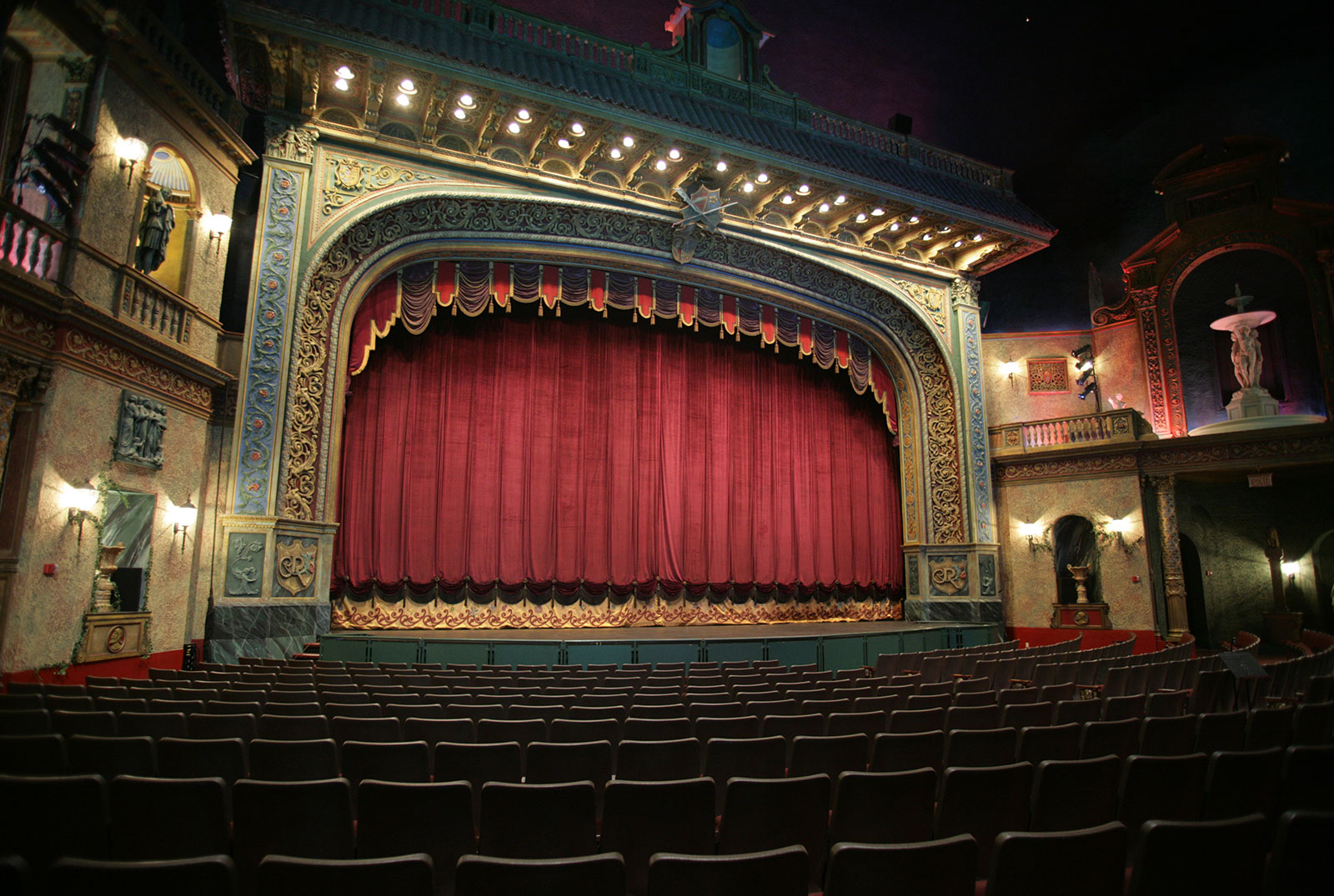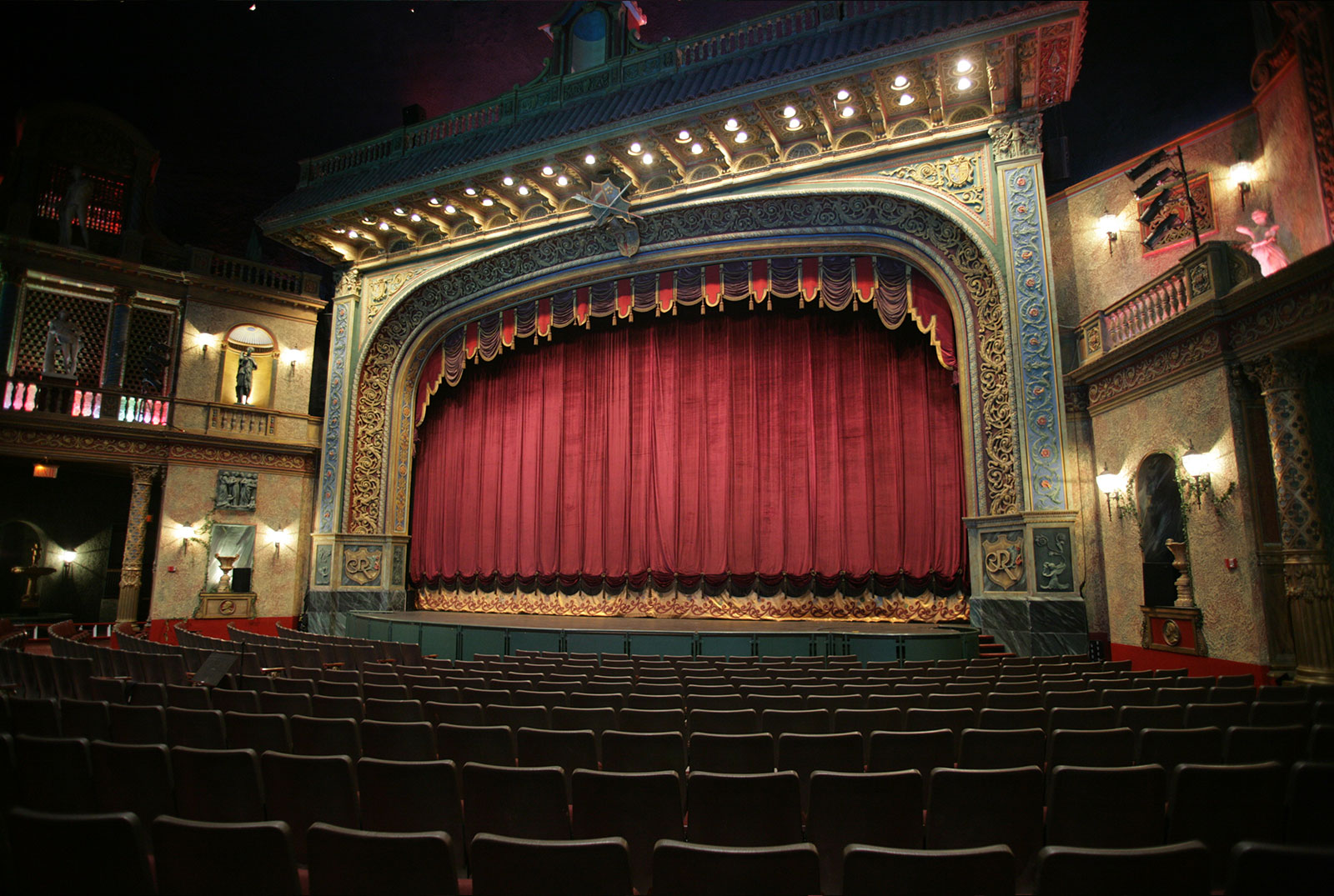 Click on the sections to see the view of the stage.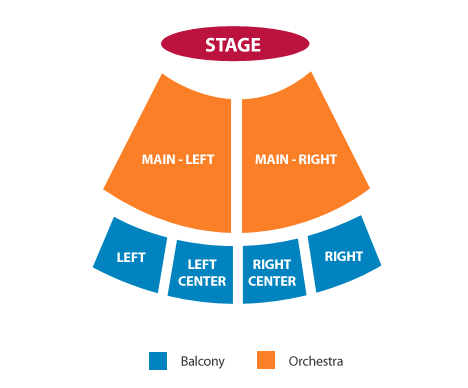 Accessibility
The Rose Theater is committed to ensuring every single child has the opportunity to experience live theater, including those with disabilities. For more information on accessibility, click here.
Ticket Fees
The Rose applies a $5 per ticket facility fee to all tickets purchased online or by phone. No surcharges apply when tickets are purchased in person at the box office. Members will not be charged a surcharge when reserving dates for member tickets by phone, by mail or in person.
Ticket Exchange Policy
Tickets are non-refundable. However, you may exchange tickets for a different performance of the same show title, pending availability. During the 2020-21 season, you may also request access to an online, digital version of some shows. Exchanges are free up to 24 hours prior to the show; a $2 per ticket fee will be applied thereafter. To make an exchange, please contact the box office at 402-345-4849 or at info@rosetheater.org. A voicemail is considered acceptable notification. A staff member will call you back to make the exchange.
Weather Cancellation Policy
Public Performances
The Rose rarely cancels public performances. If severe weather requires a show to be cancelled, a notice will be placed on our website and on social media, and we will notify local media outlets. For weather-related inquiries, please contact the box office at 402-345-4849.
School Shows, Classes and Workshops
The Rose will cancel school shows, classes and workshops in accordance with Omaha Public Schools' decision to close schools. If OPS is closed, The Rose is closed. All school shows and workshops will resume when OPS reopens.
Rose Classes, Camps and Workshops
The Rose will consider weather conditions and forecasts when making decisions about after-school and Saturday classes, camps and workshops. In the event that inclement weather causes cancellation, we will notify you by email. A recorded message will be left at 402-345-4849, and we will notify local media outlets. We will also post cancellations on our website and on social media.